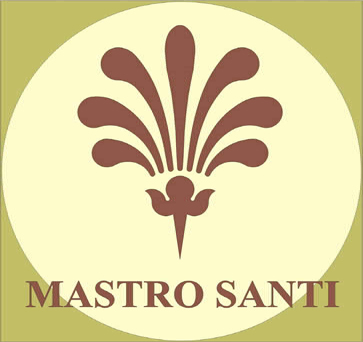 MAESTRO ARTIGIANO RICONOSCIUTO DALLA REGIONE TOSCANA E CAMERA DI COMMERCIO DI AREZZO BOTTEGA SCUOLA
RESTAURO
CORSI DI RESTAURO MOBILI - CORSI DI RESTAURO- CORSI DI INTAGLIO E TARSIA - DORATURA E LACCATURA. DISEGNI VETTORIALI PER INTARSI LASER CNC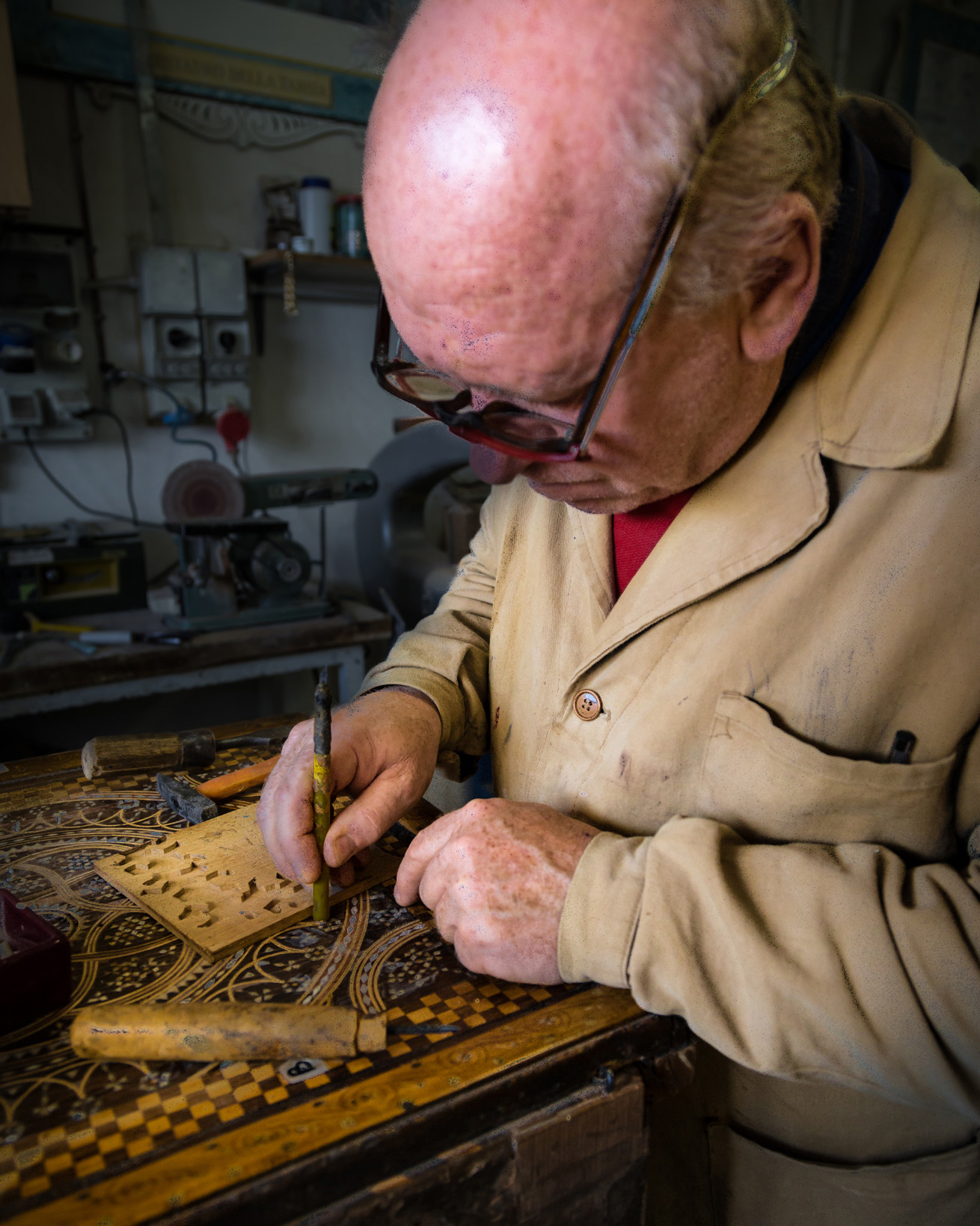 Santi Del Sere si è formato e ottenuto in giovane età, del diploma presso l'Istituto Statale d'Arte di Anghiari nella lavorazione del legno e nel restauro di mobili antichi, ha istituito il suo laboratorio, di fronte al centro storico medievale di Anghiari, dove si può ammirare una accattivante vista del paese. Sensibile restauratore di mobili e arredi lignei antichi . Abile maestro delle tecniche di intarsio e intaglio, persegue nuovi e altamente personali percorsi di ricerca artistica. Tra le sue esperienze più recenti, Mastro Santi affronta temi che sono tornati alla popolarità, come il trompe l'oeil, introducendo prospettive e immagini figurative in oggetti di uso quotidiano e riproponendo l'antica relazione tra arti maggiori e l'arte monore dei Maestri intagliatori del XV secolo e grandi artisti che erano loro contemporanei.
Prodotti / servizi / attività: lavorazione del legno e restauro di mobili antichi.
Santi Del Sere after having trained and obtained a diploma from the State Institute of Art of Anghiari in woodworking and the restoration of antique furniture, set up his workshops in the mediaeval town centre of Anghiari. A sensitive restorer of antique pieces and a consummate master of the techniques of marquetry and carving, he pursues new and highly personal paths of artistic research. Among his most recent experiences, Mastro Santi addresses themes that have returned to popularity, such as the trompe l'oeil, introducing perspectives and figurative images into objects of everyday use and reproposing the ancient relationship between the Greater and Lesser Guilds, and hence between the Master carvers of the fifteenth century and the great artists who were their contemporaries.
Products/Services/Activity: Woodworking and restoration of antique furniture.
ARTISAN MASTER RECOGNIZED BY THE TUSCAN REGION AND THE BOTTEGA SCUOLA MOBILE RESTORATION COURSES - RESTORATION COURSES - INTAGLIO AND TARSIA INLAY COURSES
CURRICULUM PROFESSIONALE ----------------DOVE SONO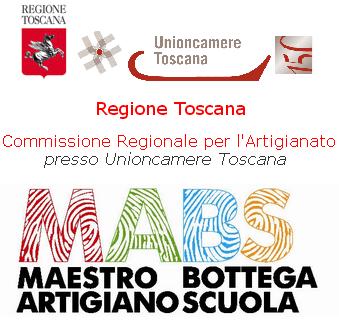 Mastro Santi Del Sere Via Nova, 8 52031 Anghiari (AR)
P.IVA 01284020516- C.F.DLSSNT58D17A291R
tel.0575.789869 cell.3334709726
per informazioni-for information
info@mastrosanti.com
delseresanti@gmail.com